War Museum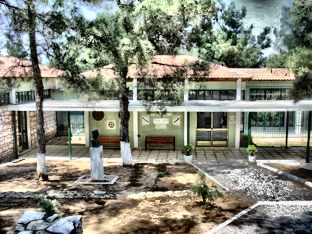 The museum was built in 1966. It belongs to the Ministry of Defence which has responsibility for the operation. The visitor can see in the halls of the museum documents from 1912-1913, as well as personal belongings of the officers who took part in the battle of Kilkis, uniforms weapons (mortars, artillery shells, artillery, etc.) and flags constitutions. Very interesting is the relief map and audio-visual presentation of the battle.
TEL 23410-76911
See photos from the museum from the website of Kilkis.
Archaeological Museum
Operating since 1972 and with foundings from excavations in the area of ​​Kilkis and private collections. The foundings are from the Neolithic period to Roman times. In the first room of the museum objects from "iron time" as tethrodocha pots, bronze jewelry and weapons. In the second room there are sculptures, inscriptions and tombstones of the Classical, Hellenistic and Roman times. Also in this room there are terracotta figurines, pottery and fine jewelry.

TEL 23410-22477
Folklore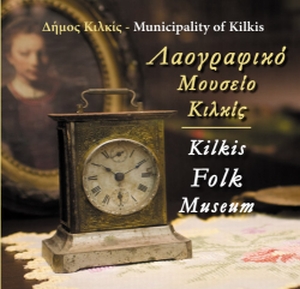 The building that housed the Folk Museum was built in the late 19th century and served as a Bulgarian primary school in the propaganda activities developed by Bulgaria to increase its influence in the area of ​​Central Macedonia. During the Battle of Kilkis in 1913 was destroyed. In 1923 he began to be repaired after a decision by the Community Council, to work again as a school, Imigymnasio. Worked as a high school until the mid 80's. In January 1998 the building was donated to the Folk Museum of Kilkis and began the restoration. The same year the Municipality of Kilkis bought Folklore Collection of Christos Ketsetzis. The Folk Museum has worked as a laboratory (for cleaning and recording of a private collection) during the years 2001 to 2005.
On February 16, 2010 opened as a museum in the restored building of the Old School (Ath Tsountas 2). The inauguration took place on 18 May 2010 (International Day of Museums).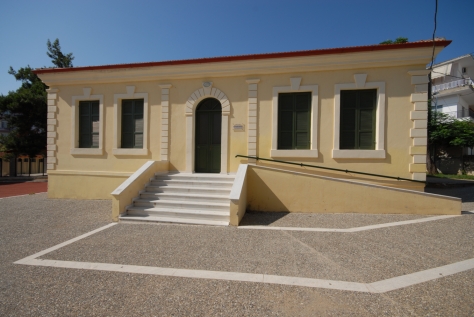 The building architecture late neoclassicism, is the ground floor with eight rooms (office, lab, four exhibition rooms (1.music instruments - sound - technology 2.church objects - education - photographs,3.professions - military objects 4.household - everyday life - weaving), three reports at the ramp (coin collection, a collection of printed material), a screening room - events - educational programs.

The Folklore Museum housed the library of Professor, Aristotle University of Thessaloniki Panagiotis Moulla.

Hours visit the museum every day 9:00 to 14:00.

Weekend with prearrangement within weeks.
TEL 23410-22343